West Carroll Special School District Child Nutrition Program is participating in the 2017 Summer Food Program which offers free meals to children ages 0-18. The approved site for the program is West Carroll Elementary in Trezevant, TN. Click here for more information.
---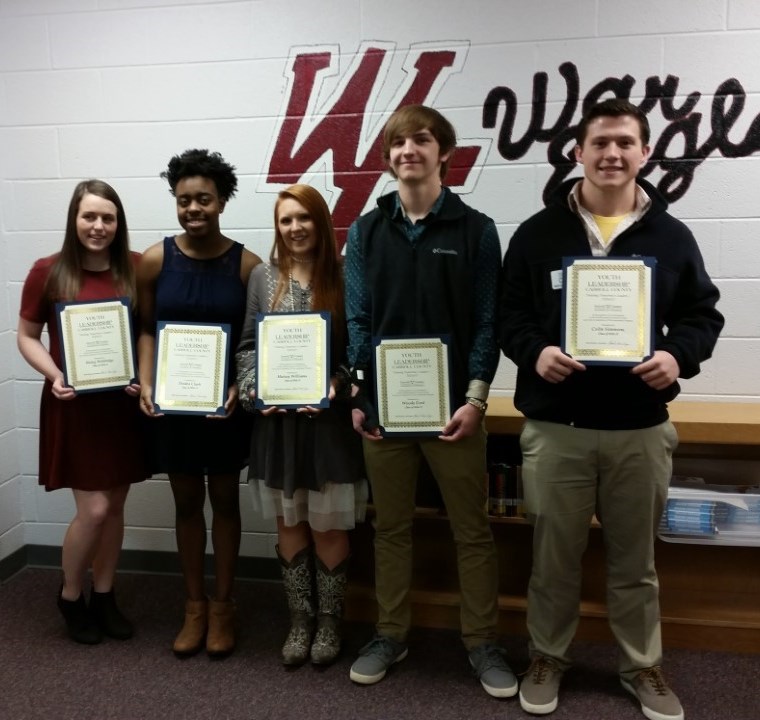 West Carroll Students, Haley Wildridge, Deidra Clark, Maisey Williams, Woods Ford, and Colin Simmons, graduated on March 15 from the Carroll County Chamber of Commerce Youth Leadership Program. The program is held annually to acquaint Carroll County High School Students with services available in Carroll County as well as other business tips. West Carroll congratulates these students on a job well-done.
---
2017-2018 Kindergarten and Pre-K Registration-Contact WCPS at 731-986-8359
---
See school alert's note below for information on receiving weather alerts.
---
The Tennessee Department of Education released 2016 report cards for the state and local school districts today, December 13. Access the report cards here.
---
West Carroll is now on Facebook. Here's the link: https://www.facebook.com/West-Carroll-Special-School-District-1789050634671043/ or just search for West Carroll. For an update regarding West Carroll's media presence click here.
---
School Alerts
Our schools now have the capability to make automated calls to parents including inclement weather alerts. These calls will be made to the primary phone number listed for the students. The contact information can be updated through the Parent Portal. (Do not contact the Carroll County link that has been used in the past.)
Please remember to also update your student's information at their school if your address or contact information changes.
Parents can also sign up for text messages or emails in the event of inclement weather. Click on the NotifyMe box and complete the information.
---
2016-2017 Information Link
Former Students who wish to request a transcript click here.
2016-2017 State Assessment Schedule (click)
2016-2017 Local Assessment Schedule (click)
School Calendar 2017-2018 (NEW!)

School Calendar 2016-2017 UPDATED 8/12/2016!
State Statutory Rights of Parents and Students
Individualized Education Account(IEA)Program
(Re
v
/9/2014)